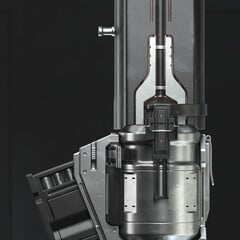 Boy Sichterman
Environment artist - Cloud Imperium Games
Frankfurt , Germany
About
I am currently working as environment artist at Cloud Imperium Games Ltd. I am specialized in, but not limited to, hard surface mechanical models. I have always been focussed on learning and adapting new techniques into my workflow to improve on speed and efficiency. Next to work I like to spend most of my free time on personal projects, where I design and realize my own concepts.
If you have any questions or offers, feel free to contact me!
Skills
Environment Modeling
Hard Surface Modeling
Environment Design
Texturing
Prop Modeling
Low-poly Modeling
UV Mapping
PBR Texturing
Concept Design
Software proficiency

Maya

V-Ray

Modo
Substance Painter

Photoshop
Unreal Engine

Unity

Quixel Suite
Productions
Video Game

Call of Duty: Infinite Warfare

Year

2016

Role

3D Artist (Props Outsourcing)

Company

Elite3D
Experience
I did the monthly Sketchfab Residency in cooperation with Sketchfab.